EATIP Annual General Meeting 2019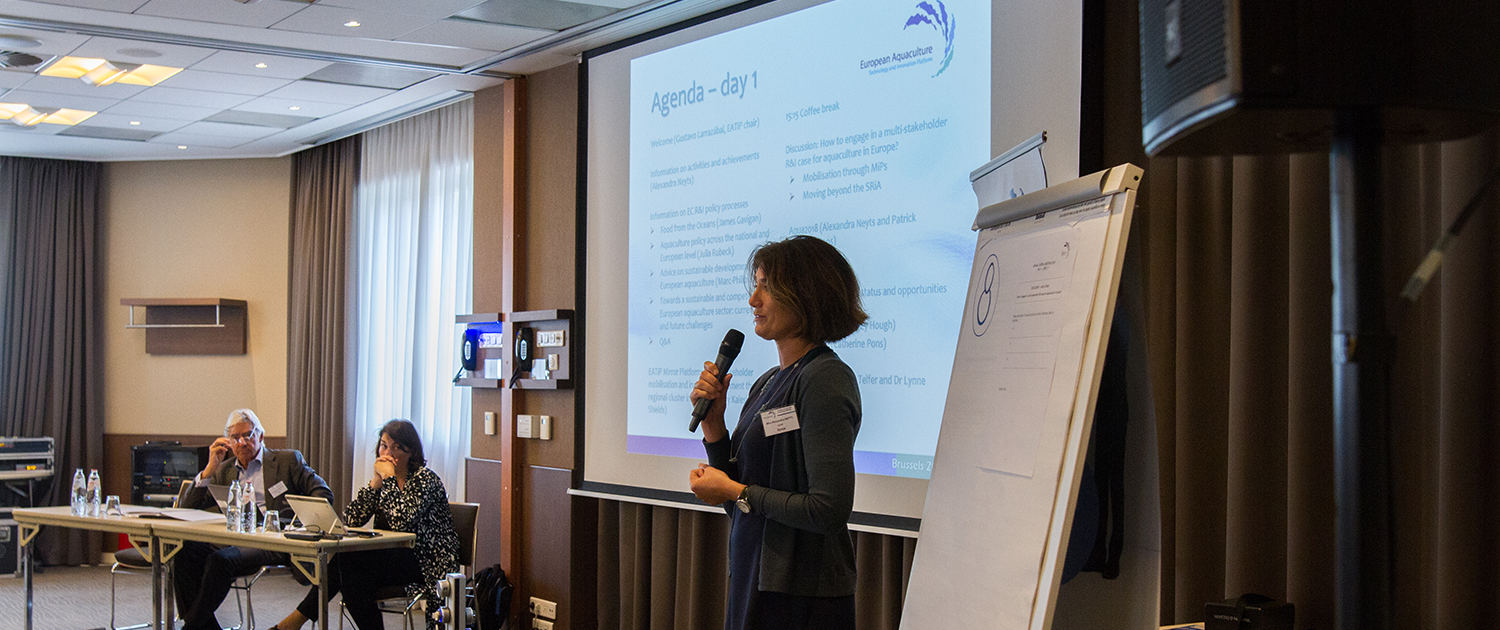 You are kindly invited to the European Aquaculture Technology and Innovation Platform Annual General Meeting, in Brussels on 17 and 18 June 2019 !
The European Commission (DG RTD and DG MARE), the European Committee of the Regions, and aquaculture networks such as FABRE, Waterborne TP and SCAR-FISH will present their aquaculture policies and priorities for aquaculture research and innovation in the upcoming Horizon Europe. Recommendations from EATiP on industry-relevant R&I priorities will be presented and discussed – opening up for all members to provide suggestions for collaborative action.
The meeting will take place at the Warwick hotel in the heart of Brussels (see map).
PLEASE JOIN US !
You will find the draft programme here and/or below: